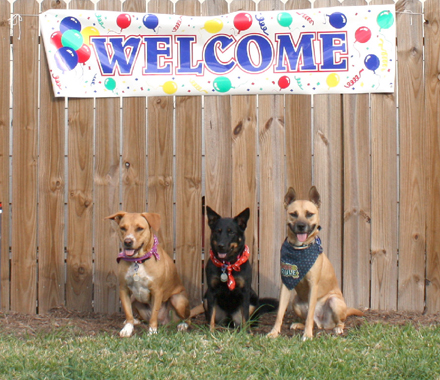 We're on vacation this week. Check back with us on Monday, July 6.

Have a Safe & Wondeful 4th of July!

Do you need help with:

• House Training

• Basic or Advanced Manners

• Walking Nicely with Your Dog

• Multiple Dog Household

• Aggression Towards People and/or Dogs

• Phobias and Fears

It's never too early or too late to train your pup. Our calm, patient, positive approach teaches your dog to be a well-mannered member of your family. Soon you will have a dog everyone will love to have around!

Visit our Resource page for helpful handouts to get a jumpstart on your training. Or, contact us to set up an in-home consultation.